Sculpture and Crafts
Here are some of my sculptures and crafts I've made.

This is a sculpture I did using brown clay in 1996. It's a sand dollar clock that's supposed to look like something you found at the bottom of the ocean! I carved the designs in the clock, and I made the 4 raised shells that I attached.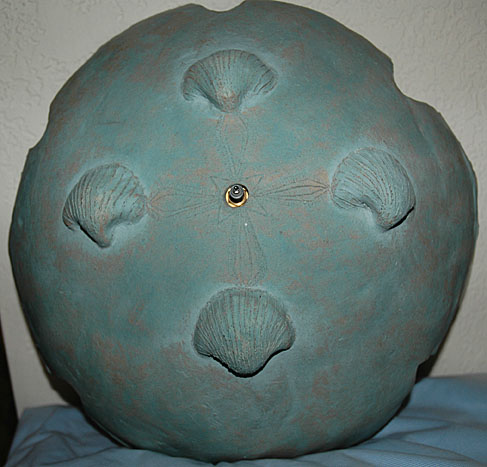 This is a sculpture I cut out, and I drew the prickley pear cactus in the brown clay. Then, I added some touches of green oil paint.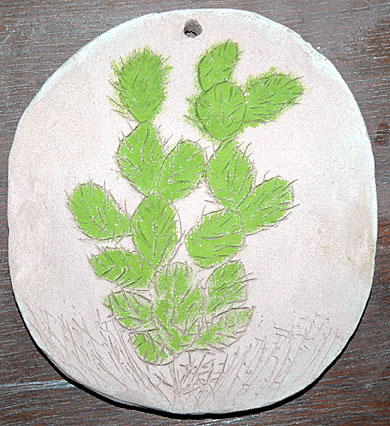 Copyright © Linda Bennett. All rights reserved.
Free JavaScripts provided
by The JavaScript Source