This is a photograph I took in San Diego, California. I made an abstract picture bringing out the black and blue tones, with some touches of grey!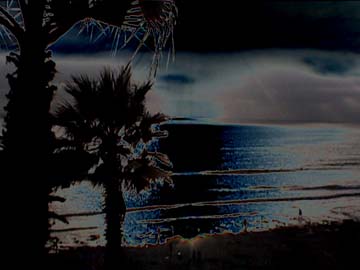 This is a photograph I took of Maui. I love blue, and that is apparent in this abstract rendering.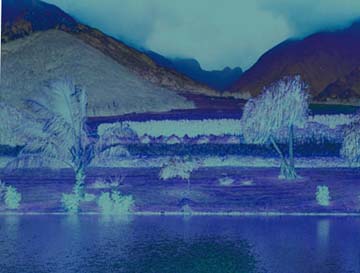 This is a snowglobe I designed.

Here is an animated sign I designed for an Easter breakfast: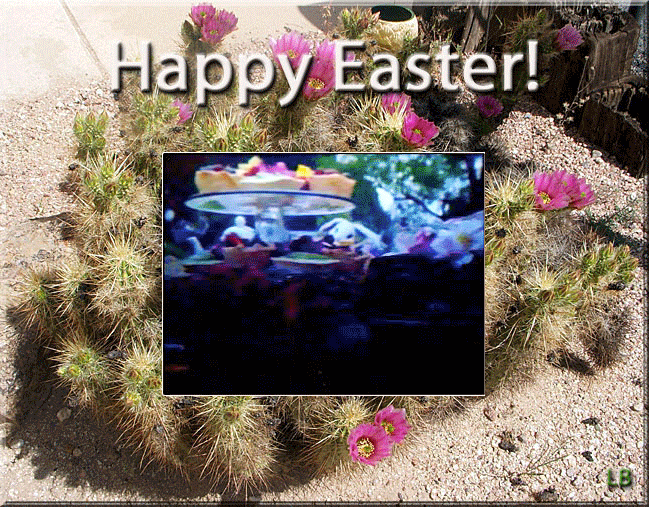 I made this collage of the actor Pete Duel who played Hannibal Heyes in the 1971 TV show "Alias Smith and Jones."

Copyright © Linda Bennett. All rights reserved.
Free JavaScripts provided
by The JavaScript Source